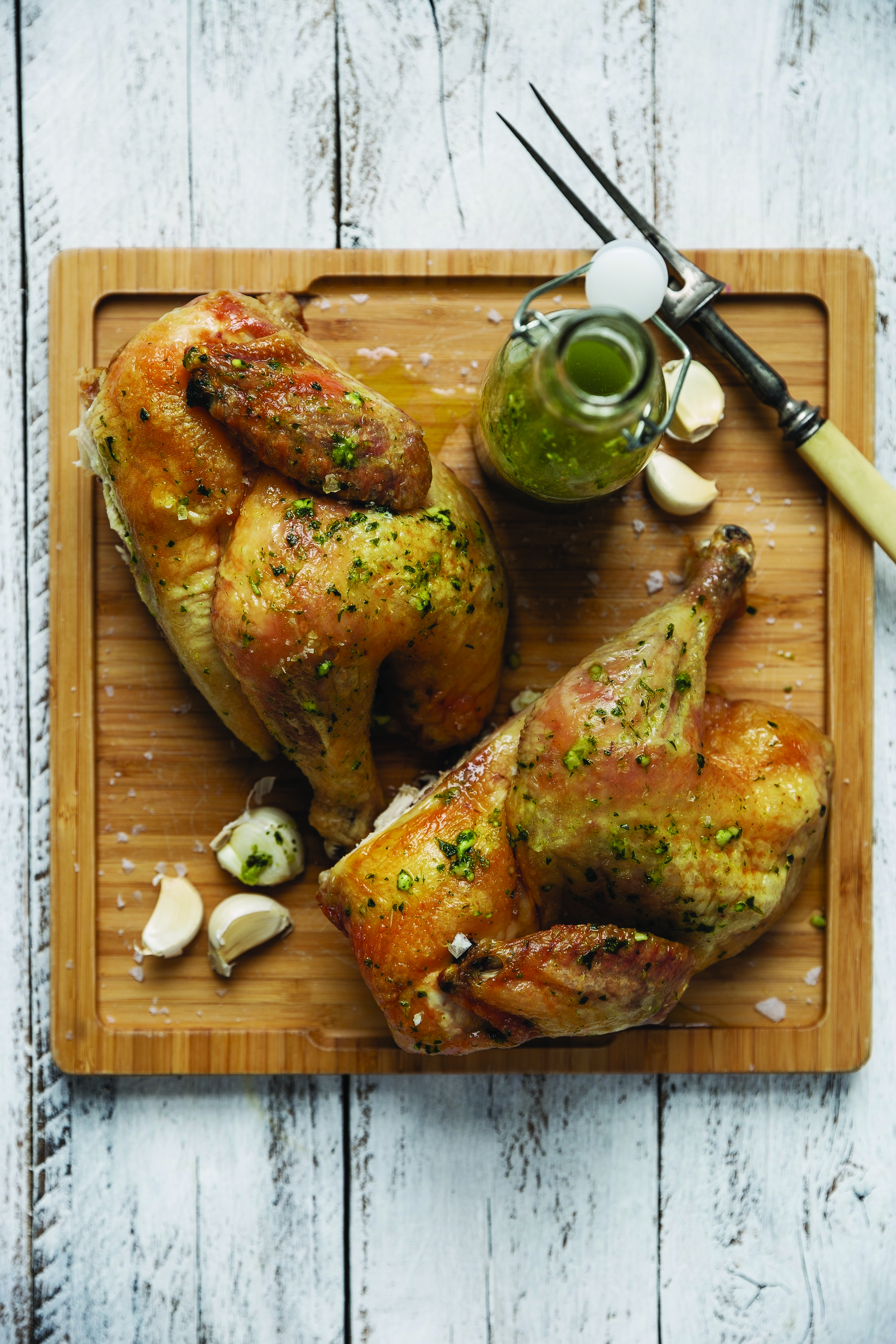 Prepare For Christmas With The BWG Foodservice Family
As part of our Delivering Christmas campaign, which aims to support foodservice businesses throughout the country during the coming weeks, we caught up with two team members of our BWG Foodservice family to get their take on the festive season, to discover their top tips and find out what goes on behind the scenes…
Kenneth Heaney, Heaney Meats
A family-run business going back over 300 years, Heaney Meats is one of Ireland's most trusted and longest-established meat catering companies.
If you had to choose, what product would you consider a star buy for the festive season?
"Apart from the obvious turkey and ham, one product that is becoming increasingly popular in some parts of the country is spiced beef. It's a fantastic and delicious alternative option as it's packed full of flavour. I would say that this product is a star buy and I would encourage introducing it as part of your menu this Christmas."
Are there any new purchasing habits that you've noticed this Christmas?
"While the key focus remains on the traditional turkey and ham plate, purchasing habits are changing slightly this year. In some cases, the sector is catering for smaller numbers or has ramped up takeaway options and, as a result, pre-portioned, naturally cooked turkey breast, gammon, and homemade stuffing are increasingly popular. This is a great option for hospitality businesses who want to ensure the quality of the product they serve will be every bit as good a product they would cook themselves."
What is your must-have side dish when it comes to Christmas dinner?
"For me, ham is what really makes the perfect Christmas dinner. We cure our own ham in Heaney's using a traditional family recipe. The ham has got to be right and it has to be a traditional cured ham!"
As a master butcher, you must have a few tips up your sleeve, so what, in your opinion, is the #1 top tip to consider when preparing steak? 
"The number one consideration for a steak is maturity. Maturity tenderises steak and allows its flavours to develop. I recommend that a steak should only be consumed once it's been matured for a minimum of 21 days. I cook it rare with just a bit of salt and no sauce. I'm a master butcher, hence why I like to get a real taste of the meat!"
What has changed for you and your customers in 2020?
"Restaurants are experts at what they do, but this year is the toughest the industry as a whole has ever experienced. As a result, our relationship with our customers has changed. We place a huge emphasis on talking to our customers to help them with their menu needs, and we now offer more flexibility with delivery dates. It's important that we are here for our customers as and when they need us."
Stan Lawless, Corrib Food Products
Established by the Lawless family in 1979, Corrib Food Products has a strong history in selling poultry.
If you had to choose, what product would you consider a star buy for the festive season?
"It has to be turkey butterfly. Lots of people are moving away from the traditional whole bird this year. I suppose leg meat has become less popular than breast meat. The turkey butterfly probably amounts to 50% of our turkey sales."
What purchasing habits do you see coming up to Christmas?
"This year has obviously been very different. The unpredictability has made ordering harder for the hospitality sector. Normally, people are looking for new products at this time of year, but this year, they have gone back to the traditional turkey, ham, sprouts, and roast potatoes!"
What, in your opinion, is the #1 top tip to consider when preparing turkey? 
"We steep the turkey in apple cider, salt, thyme, and a few cloves of garlic for 24 hours before cooking. It keeps the meat juicy and gives it a beautiful taste too."
 What has been your key to success?
"The Corrib Food Products motto is delivering quality nationwide – and that means two things: delivering good quality products and delivering good quality service. That is what has stood to us over the years. Keep the service quality high and you'll keep your customers happy."
To view our full Christmas range please see our brochure. To order, call our Telesales team at 021 454 8700 or visit Shoplink.ie.
Not registered yet for our online store? Contact our Sales Manager Anthony Creed today on 086 412 5561.