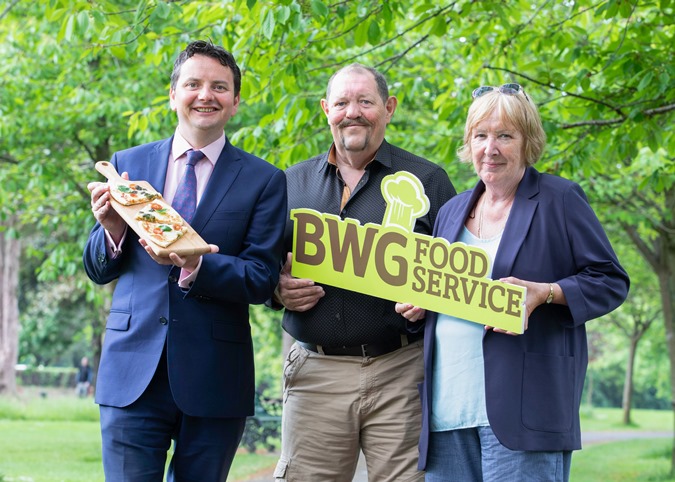 Our New Irish Suppliers, RapItalia Foods and Their Rapid Artisan Pizza
RapItalia Foods have been providing a unique product to Irish markets since 2009: authentic artisan pizza all the way from its home in Italy and the means with which to bake and serve it. They deliver the whole package, from the hand-rolled, unsauced bases, to pizzas lathered in a "secret recipe" sauce; popular topping combinations, to branded boxes and their incredibly powerful, but energy-efficient, Stima oven.
Its concept is contained in the name – RapItalia is a portmanteau of "rapid" and "Italia" – and its product delivers tenfold on the concept, whether through the quickness at which the bona fide Italian pizza can be prepared and served, or the speed at which the great taste takes you back to the sunny climes of Bel Paese.
The RaPizza can be served within three minutes of being placed in the oven; this all comes down to the Stima's flawless insulation, and the taste is guaranteed by the impeccable sourcing. Despite being a company that has been trading for the last 10 years, RapItalia has never once changed from their sole supplier in Italy. A member of their staff will travel there each year to keep this relationship alive, examining and overseeing the process, and learning the intricacies of Italian cuisine.
Managing Director Liz O' Donohue says there is a long list of reasons why they're happy to keep it this way – it's not just the original family recipe that has secured their relationship, but the attention to detail, professionalism, and access to their quality ingredients. "No two pizzas look the same," she says, "and they're a totally natural product: no preservatives, additives and artificial colourings." She reassures us that the company "isn't trying to compete with factory-made supermarket pizza. Our pizza is hand-made and tastes home-made."
Another key family in the RapItalia story is us here at BWG Foodservice. At first, Liz was impressed by our strong distribution channels, and comments that we were on the RapItalia radar for "quite some time", but our relationship has become indispensible for more than just that. She says, "BWG are totally transparent: really easy to contact and happy to engage with you", and most importantly we are just as proud of our trademark as RapItalia is of theirs.
Liz says she could eat pizza anytime, anywhere – except maybe first thing in the morning! "My favourite pizza would be a vegetarian style – topped with mushrooms, peppers, sweetcorn, onion… the whole shebang!" She laughs. "I don't think there's a perfect time for pizza, I just don't think I've ever eaten it for breakfast!"