It Wouldn't Be Christmas Without Turkey & Ham!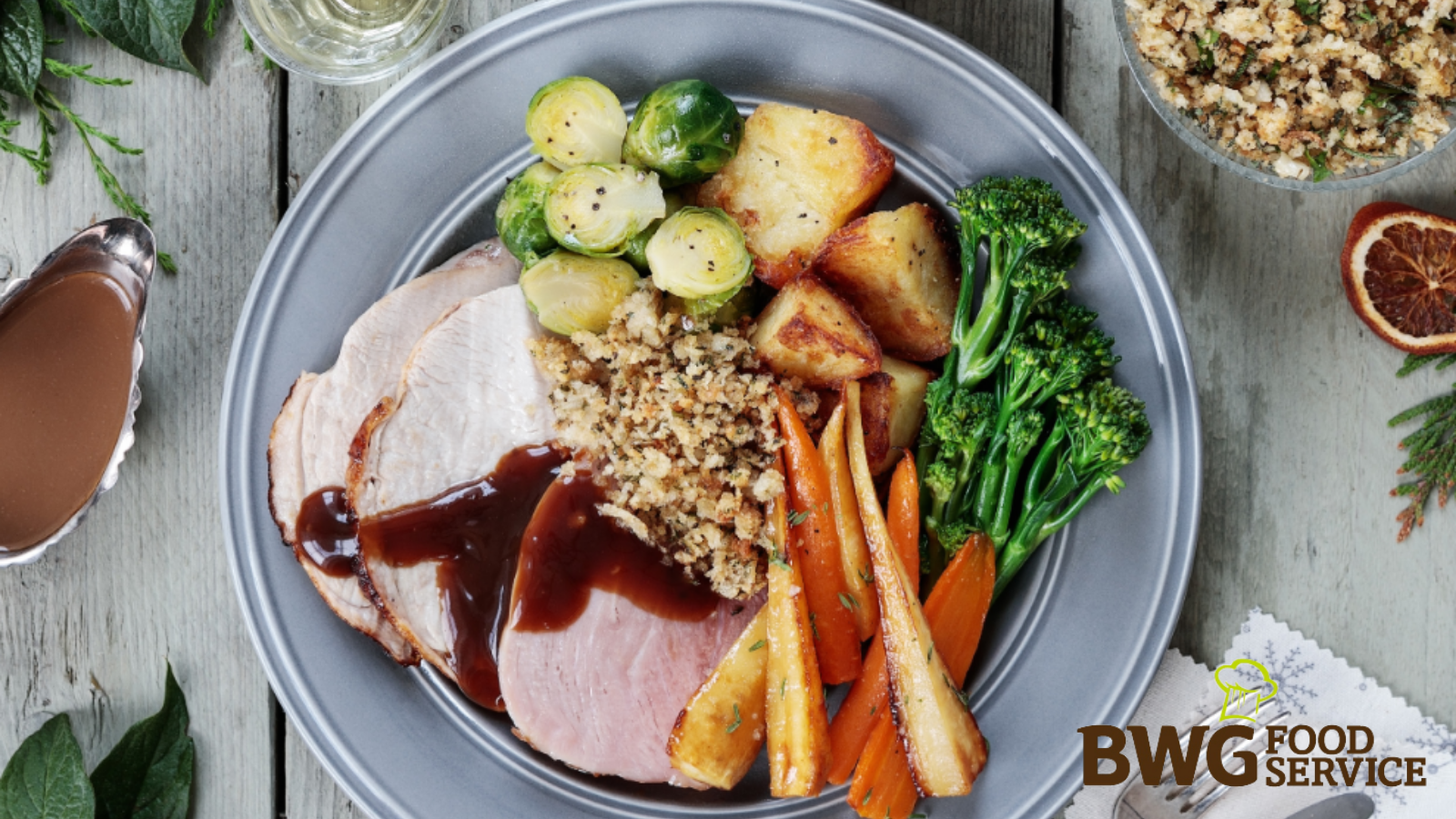 Our premium Turkey and Ham portions are an ideal time saver this festive period. All our portions are produced from natural turkey breast and home-cured gammon with a delicious high quality butter-based stuffing.
Our turkey is cooked in a way that retains flavour and moisture. The ham is slow cooked for a succulent flavour and our Irish origin buttery stuffing with herbs and onion completes the perfect festive offering. Our portions look and taste fantastic and the herb stuffing provides a wonderful aroma when serving.
Not only will our premium Turkey and Ham portions provide you with a guaranteed portion cost, but the product is fully cooked removing the need for additional labour. They are stored and delivered chilled and once opened are to be used within 3 days and before the use by date.
When it comes to reheating, we recommend removing all packaging and placing on a baking tray covered with foil at 180°C for 20 minutes. Alternatively place on a microwaveable dish and heat on full power for 2mins (800w). Times may vary depending on individual microwaves and ovens. Ensure they are piping hot throughout before serving.
Supporting Irish Suppliers
Based in Castleblaney, Co. Monaghan, the McCaughey family has worked in the turkey business for over 60 years. As a family business, the team is committed to excellent customer service, the very highest standards of processing and packaging and delivering a consistent, delicious product.
At BWG Foods Wholesale Division, we are delighted to continue to support the McCaughey family business again this Christmas.
To view our full Christmas range please see our brochure. To order, call our Telesales team at 021 454 8700 or visit Shoplink.ie.
Not registered yet for our online store? Contact a member of our team today.