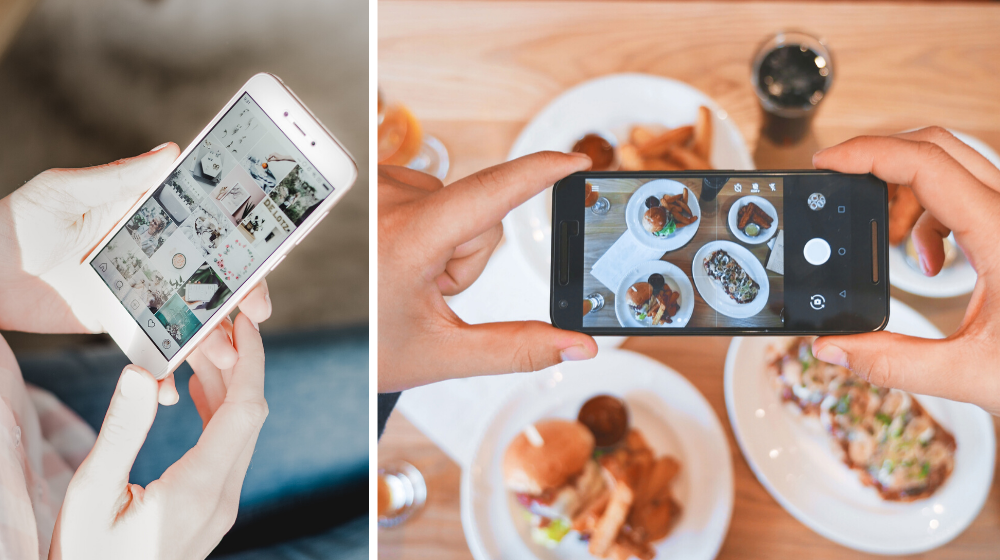 How To Keep Business Moving In A Covid-19 World
The food industry has been deeply affected by the coronavirus outbreak with social distancing hitting the hospitality industry particularly hard. Since the first case in Ireland was confirmed, restaurants and food businesses around the country have been forced to think outside the box in order to keep business going. These trying times have really pushed businesses to be inventive, spurring great initiatives for keeping community spirit alive, as well as new ways of delivering food, drinks and products to customers.
If you're struggling to adapt, read on. We've practical tips for making a plan, advice for transitioning from eat-in to take-out, and reasons why you should continue to engage with your community, as well as smart examples from businesses doing creative and inventive things around the country.
HOW TO COME UP WITH A PLAN OF ACTION
First things first, take a breath and allocate time to create a strategy to respond.
The best way to do this is to involve your full team. One of the most important things for chefs and hospitality staff is problem-solving; they do it on a daily basis after all. Loop in managers, chefs, floor staff, bartenders – the lot. Ask everyone to do a little research into what similar businesses are doing around the world and set up a video call or group chat to brainstorm ideas tailored to your establishment. Work with what you've got. If your team is small, you can loop in family, close friends or even trusted members of your community. More heads are better than one and each person will bring something different to the conversation.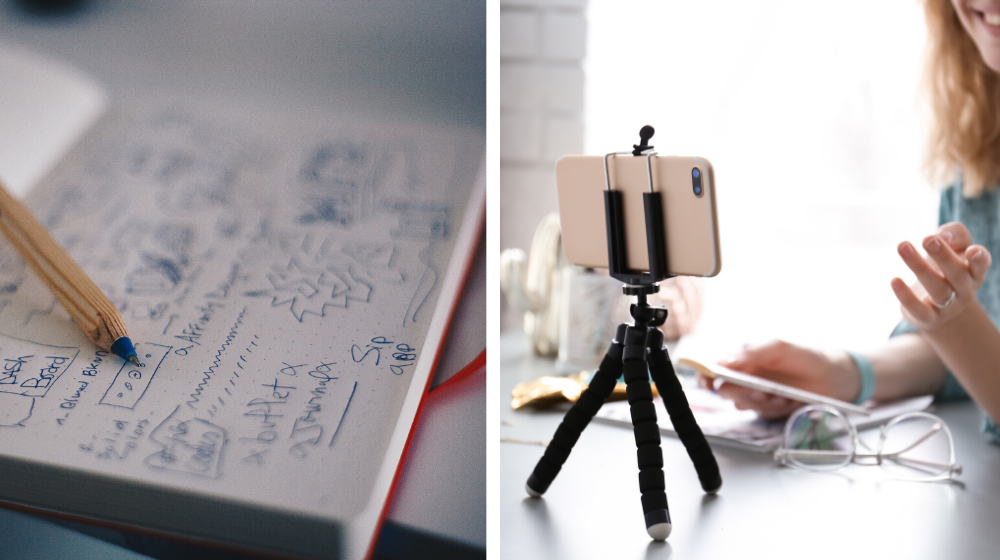 Think of what it is that your community needs most from you. Remember that your customers are currently at home, so consider aspects of your business that you could bring to them. This could be anything from takeaway meals and drinks to recipes they can replicate at home using ingredients from your café, restaurant or bar, or entertainment they normally experience in your establishment, tailored and delivered in a different format to what they're used to so they can enjoy it at home.
A top tip to remember while brainstorming is that no idea is a silly idea. Allow your team to share any suggestions that come to mind; other members will build on those and the more you chat, the better the result.
Also consider approaching other local businesses who are in a similar situation. Chat to them to see what they are doing or planning to do. There could be scope for you to team up or explore new opportunities together.
TOP TIPS FOR MAKING THE SWITCH FROM DINE-IN TO TAKE-AWAY
If you've decided to make the transition from dine-in to take-away, there are a number of things to consider. Again, take the time to make a plan instead of diving in head-first. You may need to switch up your menu to ensure your offering is desirable to your customer base in a COVID-19 world.
Consider what food people will want to eat at home. Should your menu include comfort food, giving your community a much-needed sense of home-comfort and warmth during this tricky time, healthier options, helping boost immune systems when it's needed most, or fancier dishes that customers simply can't make at home?
Another important factor is to ensure the dishes you choose travel well. One way to check is to test each dish by allowing it to sit in the take-away container for a minimum of a half-hour to see if it holds up. Some dishes simply won't work, but there are lots of options that will. Think egg noodles or pasta like cavatelli; both are durable as they're made from a heavy egg-yolk dough.
It might even be worth creating a new menu made solely of dishes to share. Foods like quiche, pies and curries travel especially well and those working from home will greatly appreciate a wholesome cooked meal for the whole family.
Make sure to also highlight any food products you have for sale. A coffee shop or café, for instance, could sell bags of coffee beans so customers can make a cuppa at home. Likewise, restaurants could pickle and ferment foods, or sell jars of foods like jams, chilli pastes, homemade nut butters, oils and sauces.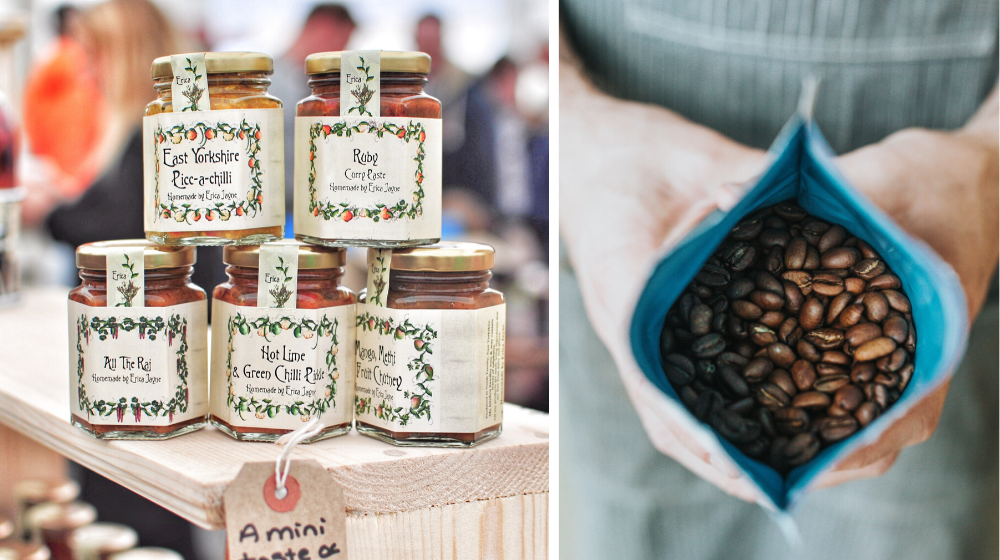 If your staff are operating a take-out service, ensure they wear gloves and change them regularly as well as following strict hand-washing protocols. Be diligent and ensure staff are not ill and are fit for work and if you need more information, visit the Food Safety Authority Of Ireland's website here.
KEEPING YOUR COMMUNITY ENGAGED
Even if you've decided to shut your doors for the moment, there are lots of ways you can keep community spirit alive. It's important to remember that if you treat your customers well during this crisis, they will appreciate the effort and comfort provided, and will remember your kindness once it's over.
Utilise social media as your base are likely spending a lot of time online. Consider Facebook and Instagram live streams for cooking tutorials or try live Q&As with chefs to help your community cook at home. You could even post a new recipe each week, asking your customers to share photos of their attempts on your preferred social channel. Pick a favourite dish from your menu or ask customers to submit family recipes for your chefs to replicate. Have a little fun – they'll appreciate the distraction.
Quizzes and games are another great way to keep your community entertained. Be creative, have some fun and really use this time to really engage with your audience.
The Taphouse in Ranelagh has done a fantastic job keeping customers engaged since the popular Gastropub temporarily closed its doors. Adam Kilbane, the General Manager says;
"It was such a hard couple of days when we decided to close. We were really at a loose end. We all got together in our Whatsapp group and thought of ways to try to stay part of our community, even if only digitally. We decided to share posts about our neighbouring businesses who are now delivering, to share a couple of cocktail recipes our customers can make at home, as well as a little quiz of Ranelagh on Instagram to keep our community entertained. We plan to continue to post some content that will hopefully be a fun snippet of what we bring to Ranelagh. We can't wait to come back but until then!"
If you're delivering, we're delivering, so please get in contact for all your foodservice needs.
INSPIRATION FROM BUSINESSES ACROSS THE COUNTRY
Badger & Dodo Coffee Roasters, Barrack Street, Cork
If you spend €50 on home coffee brewing equipment on the Badger &Dodo website, you get a free bag of coffee – a clever offer for those in need of a coffee fix!
Bread41, Dublin
The Bread41 team have been busy selling fresh bakes through the hatch as well as handing out free sourdough starter packs complete with dough and instructions for those looking to take up baking while self-isolating!
Devoted To Cakes, Greystones, Wicklow
This clever entrepreneur has started Facebook Live bake-offs for her community who might want to get their bake on now that they've more time at home.
Pickle Restaurant, Dublin
These much-loved North-Indian restaurant has shut its doors for the moment but they've chosen to share recipes for some of their top dishes, bringing customers serious comfort food when they need it most.
The Pepper Pot Café, Dublin
The team in the Pepper Pot Café are making goodie hampers full of homemade baked goods, chutneys and chocolates and selling them online.
Two Boys Brew
The team have opened their shop as a mini-market, selling milk, eggs, pastries, tray bakes, energy balls, coffee beans, homemade granola and more the local community.
Blue Haven Kinsale, Cork
This boutique hotel are having a voucher sale for Easter, giving 20% of every voucher sold to charity.