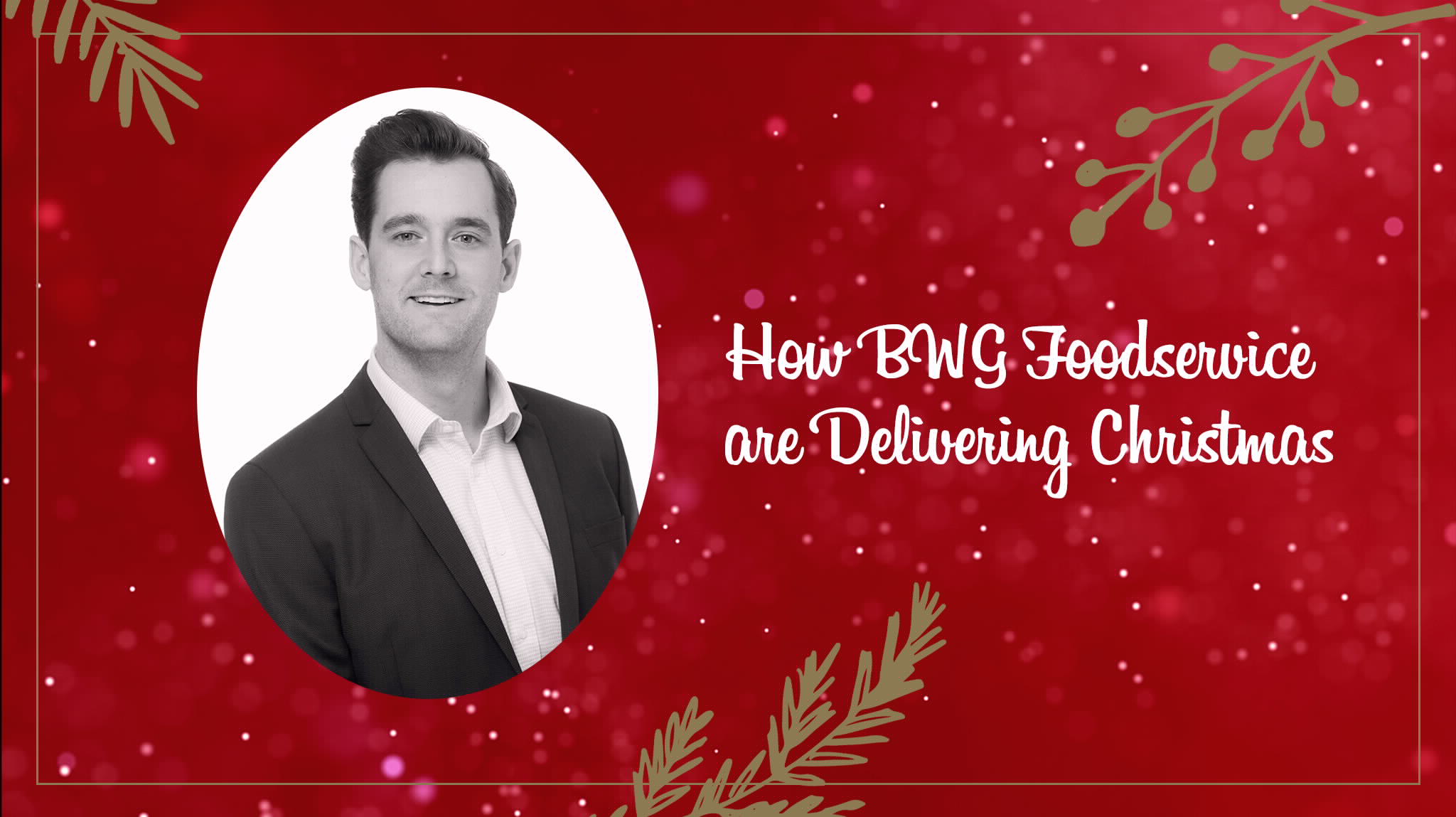 How BWG Foodservice are Delivering Christmas
As part of our Delivering Christmas campaign, which aims to support foodservice businesses throughout the country, we caught up with one of our BWG Foodservice team members to showcase how we have prepared for the Christmas period…
Daniel Healy – Foodservice Chill & Frozen Buying Manager, BWG Foodservice
What does a typical day look like as the BWG Foodservice Chill & Frozen Buying Manager? 
 "One thing I love about this job is that every day is different. Quite often my day consists of meeting with suppliers and evaluating different products to make sure that we have the right range to meet our customers' needs. As well as working with suppliers, I also work closely with the key internal stakeholders to ensure our products go out to our customers on time, every time."
What is your favourite thing about your role? 
"First and foremost I'm passionate about food, so having the opportunity to work in the food industry is something that I am very grateful for. In my role I get to meet so many interesting producers from small start-ups here in Ireland to global exporters of chilled and frozen foods. There is never really a dull day!"
What advice do you have for restaurants, cafes, and gastro pubs who have recently reopened their doors for the Christmas period? 
"It is extremely difficult out there at the moment, but I think the foodservice sector has shown incredible resilience in recent months. Thankfully, we are seeing green shoots starting to appear out there in the market, which is very welcome.
One piece of advice I would have for those in the hospitality sector is around their menus. Less is more; rationalise your menu and try to focus on offerings that drive revenue for your establishment, ensuring you have customer favourites and less labour-intensive offerings on your menu.
Another consideration is around takeaway options. For a lot of food operators this has been a completely new concept for them. The best practice here is to hope for the best but plan for the worst. Whether it is a collection or delivery service that pubs, restaurants, and cafés are offering, BWG have a full range of non-food essentials. We have everything from takeaway food packaging to PPE to hygiene products, to make sure that our customers are covered." 
Do you have any star buy products for the upcoming festive season? 
"While we will have all the usual suspects this Christmas – from turkey and ham to stuffing and sprouts – one key area for the upcoming season will be our Irish steaks. We have a wide range of beef steaks including striploin, fillet or my personal favourite, ribeye"
Finally, what is your personal favourite dish when it comes to Christmas dinner?
"When it comes to Christmas dinner, goose fat potatoes are real show-stoppers. I par-boil them in salted water, drain out the water before giving them a good shake in the pot to fluff them up a bit and allow for those crispy edges we all love. I then add the potatoes to a preheated tray with goose fat, sea salt and cracked black pepper. I often add in some whole garlic cloves as well as a few sprigs of rosemary to really make the humble spud stand out on Christmas day. That's my favourite part of the meal if I'm honest with you."
To view our full Christmas range please see our brochure. To order, call our Telesales team at 021 454 8700 or visit Shoplink.ie.
Not registered yet for our online store? Contact our Sales Manager Anthony Creed today on 086 412 5561.