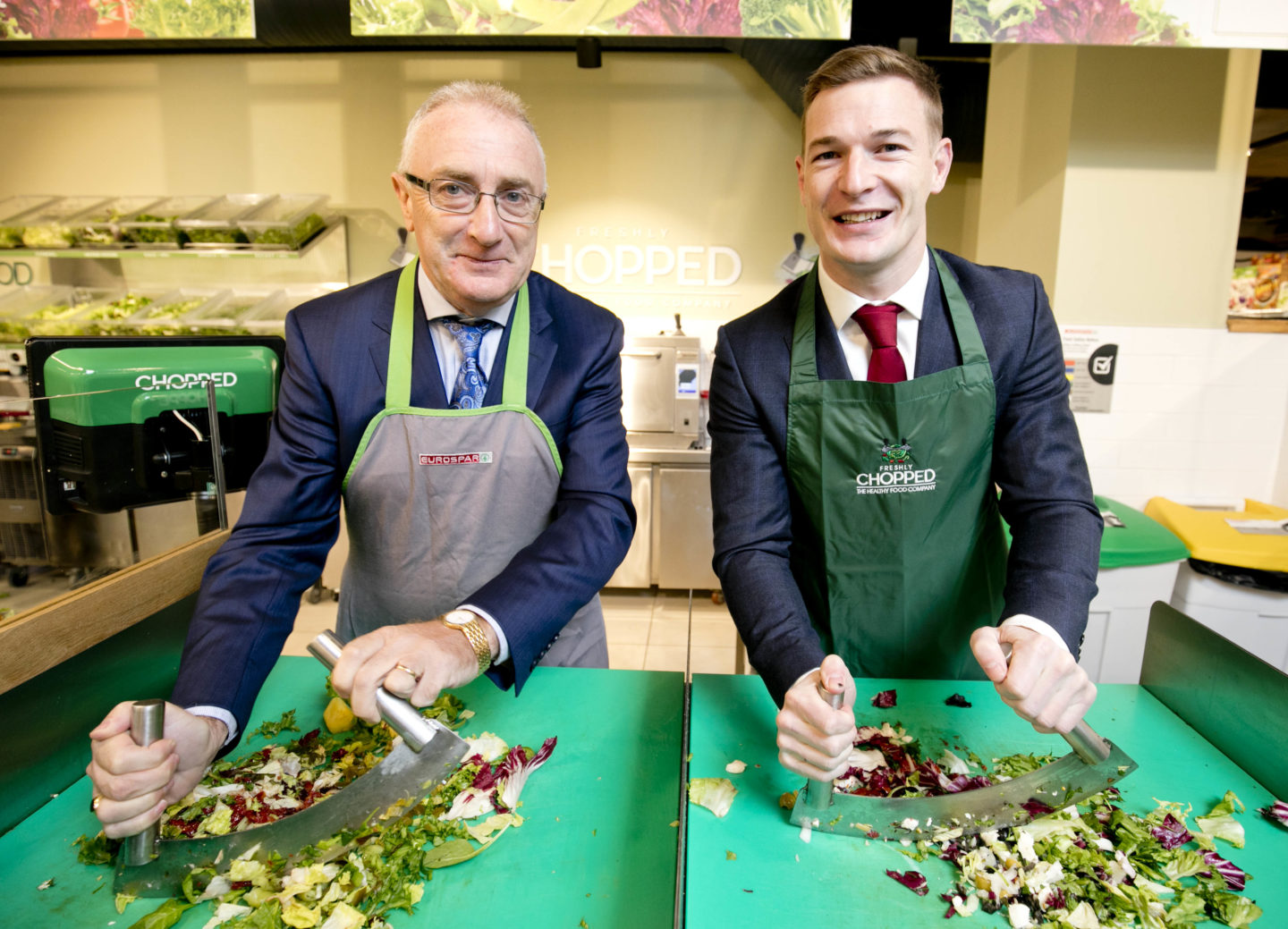 Freshly Chopped and BWG announce strategic partnership
Companies agree exclusive distribution and supply deal expected to be worth almost €5.5M per year 
BWG enter franchise agreement to roll out Freshly Chopped outlets for selected convenience, forecourt and supermarket stores 
Deal sees three new Freshly Chopped outlets to open over next two months creating 45 jobs 
Freshly Chopped, Ireland's leading and original healthy fast food retailer, has today announced a strategic partnership with BWG Group, Ireland's leading convenience sector operator and food wholesaler.
The partnership will see BWG Group become Freshly Chopped's exclusive distributor and supplier, through its BWG Foodservice division. With 32 Freshly Chopped outlets in Ireland the agreement is valued at over €100,000 per week and this will grow as both Freshly Chopped and BWG Group continues to expand across Ireland. As part of the deal, BWG will also offer Freshly Chopped outlets to its network of over 800 SPAR, SPAR Express and EUROSPAR stores. Initially, three new Freshly Chopped outlets will open in Dublin city creating 45 jobs.
Leo Crawford, CEO, BWG Group said: "We're very excited by this partnership and we're looking forward to supporting Brian and his team in rolling out Freshly Chopped to our nationwide network of stores. Our retail brands continue to transform the convenience market in pursuit of a truly multi-service offering beyond traditional grocery and the introduction of this new healthy food concept further differentiates our unique customer proposition."
"At BWG Foodservice we have invested considerably in our supply chain and it's this commitment to continued investment which is helping to attract new supply partners like Freshly Chopped. Our proven partnership model and willingness to understand our customers' needs for delivering workable solutions and being flexible to adapt to changing needs allows us to provide the best possible service to our customers."
Brian Lee, co-founder and managing director of Chopped said: "When we founded Freshly Chopped in 2012, our mission was to make it as easy as possible for the people of Ireland to eat healthily. This partnership with BWG will help us to continue on our journey of bringing healthy fast food to more people across Ireland. We're confident that we have the perfect partner in BWG in helping to fuel our continued growth and we are also looking forward to seeing new Freshly Chopped outlets open across the BWG network over the coming months and years."
Freshly Chopped launched in Dublin in 2012 and was developed to meet the needs of the growing number of Irish consumers who want a great tasting meal that is healthy, delicious, and fresh. Everything about the distinctive grass clad interior exudes freshness and the visionary open theatre of food allows Freshly Chopped to offer a 'create your own salad' experience in front of the customer in minimum time. Crisp lettuce selections, garden fresh vegetables, salad dressings, and more than 30 ingredients are 'chopped' and freshly dressed into a unique salad bowl or in a sealed savoury wrap. Full calories are counted for each salad, wrap and sandwich and Freshly Chopped offers a delivery, collection, take-away and dine-in service, with fast meal service times. With all the Freshly Chopped flavours created by a skilled team in central kitchens, consistency of flavour is guaranteed across all outlets.