Festive Beef Burger Recipe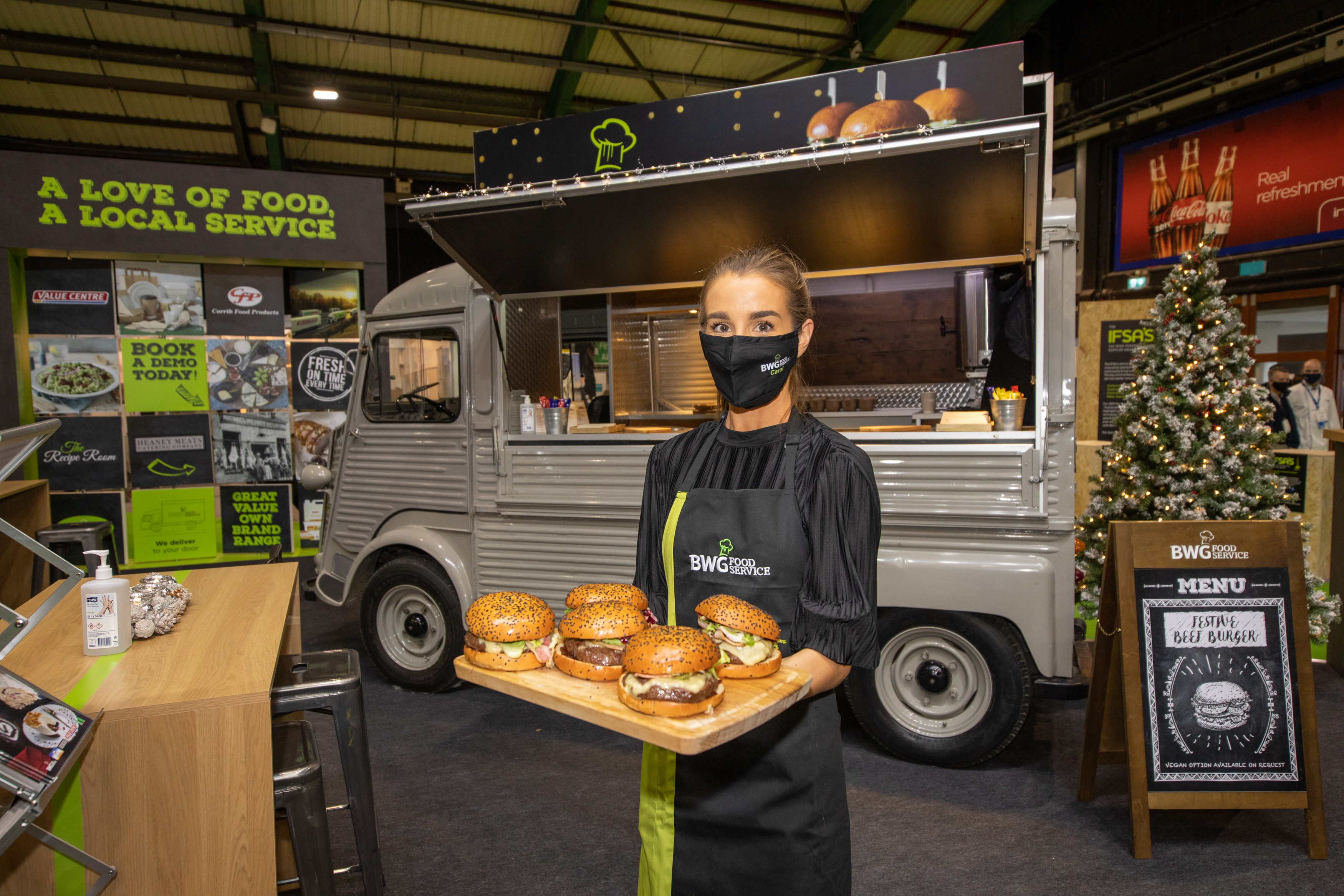 Ingredients
654970 8oz beef burger
693853 Bourbon BBQ black sesame bun
697635 Cooked smoked bacon
661796 Sliced Emmental cheese
652893 Cranberry sauce
703610 Carmelised onion marmalade
699337 Fresh Stuffing
692159 Mixed Salad Leaves
Method
Preheat the oven to 180°C and line a baking tray with parchment paper.
Place the burger on the baking tray in the centre of oven for approximately 15-20mins (until fully cooked)
Place the burger bun open on a separate tray and lightly toast in the oven for 2 minutes.
Remove the bun from the oven and add 1 heaped teaspoon of cranberry sauce to the inside of the top of the burger bun and add a sprinkle of fresh stuffing.
Add 1 heaped teaspoon of carmelised onion marmalade to the inside of the base of the burger bun and spread to the edges.
Heat up 1 slice of smoked bacon for 4 minutes in the oven (this is a fully cooked product, just a reheat required).
Add 1 slice of Emmental cheese to the top of the burger for the last 1 minute of cooking until it slightly melts.
Assemble by placing the burger with cheese onto the base of the bun, then add the bacon and a pinch of mixed leaves, before placing the lid of the bun on top. Bon Appetit!
To order, call our Telesales team at 021 454 8700 or visit Shoplink.ie. Not registered yet for our online store? Contact a member of our team today.