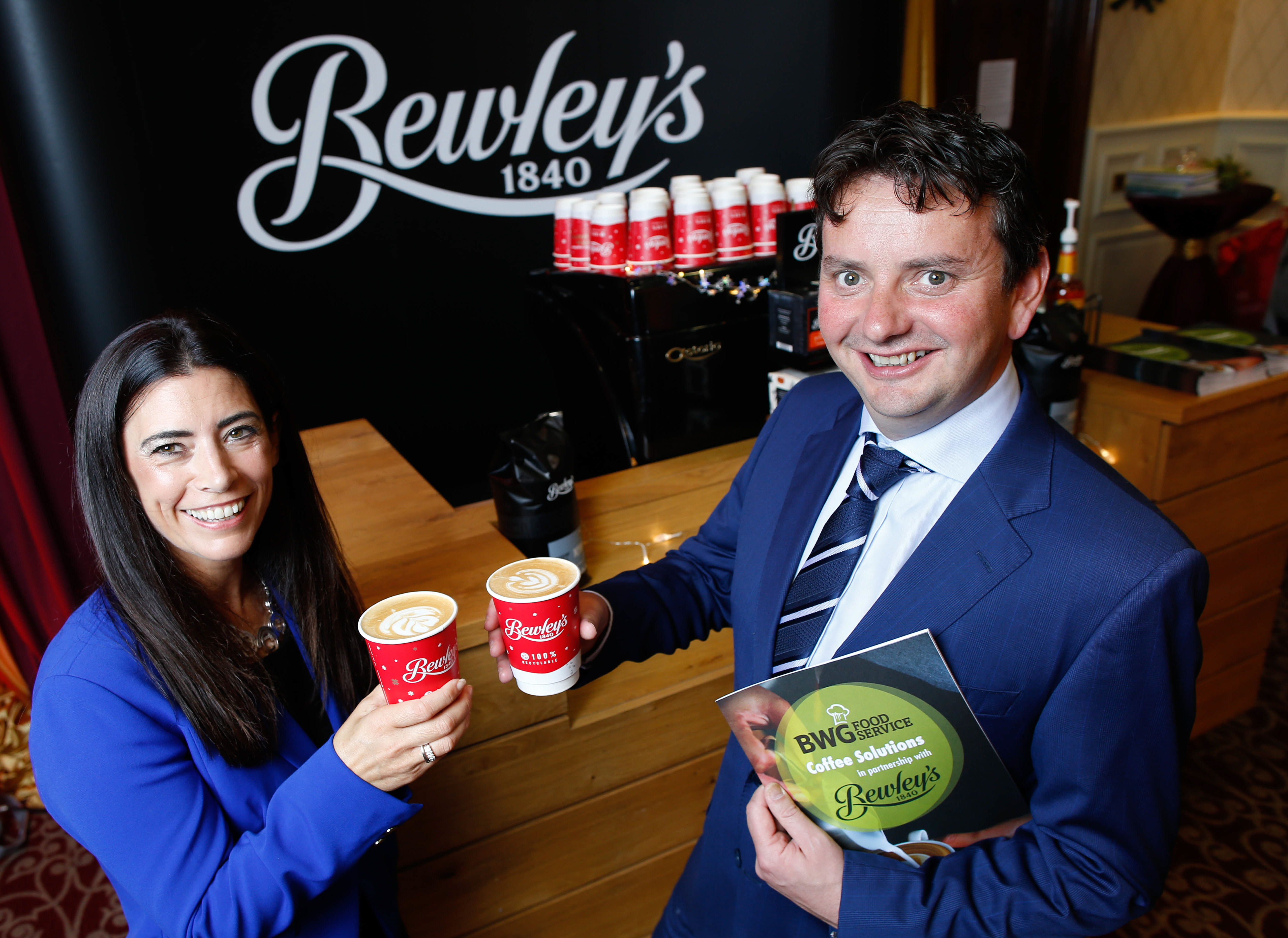 BWG Foodservice signs exclusive partnership with Bewley's
BWG Foodservice, are delighted to announce an exclusive partnership with premium coffee provider Bewley's. The partnership, announced at our Christmas Showcase, offers all customers of BWG Foodservice a quality coffee offering bespoke to their particular business type.
In a press statement, the companies outlined how "the Bewley's team will work with the BWG Foodservice team to deliver the right solution for specific businesses, irrespective of size and customer base". Following a site survey from the Bewley's team, they will present back a range of options that meet the specific requirements and will work with the customer to finalise the best solution for that site, whether that be bean-to-cup or a more elaborate barista solution.
Ricky O'Brien, head of BWG Foodservice said he was thrilled with the partnership which will "bring added value to all customers".
"Our exclusive partnership will ensure our customers are afforded the best and most innovative hot beverage solutions to grow their business," said O'Brien. "BWG Foodservice is proud to have teamed up with Bewley's, Ireland's largest coffee roasters and a market-leading supplier of hot beverage solutions to the foodservice sector."
Sheila Dowling, Bewley's sales director, said the hot beverage expert was likewise delighted to be partnering with BWG Foodservice as its official coffee and tea partner. "This new partnership brings together Bewley's rich heritage as coffee & tea experts and the BWG Foodservice expertise in the Irish market," she said.