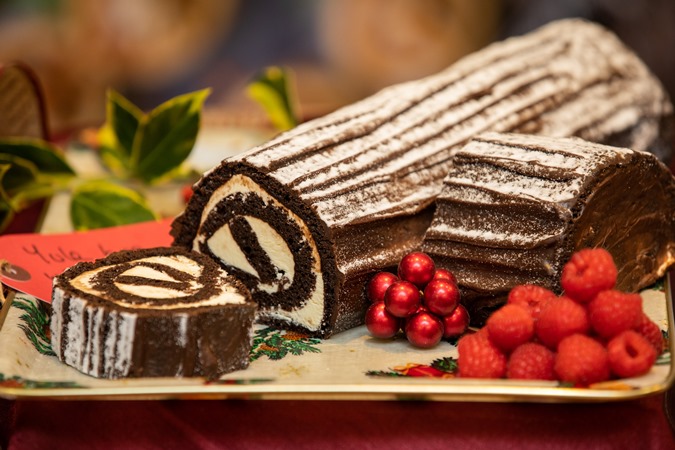 BWG Foodservice launches Christmas range 2018
On September 24th & 25th, BWG Foodservice launched our exclusive new look and feel Christmas Brochure 2018 to showcase our sumptuous seasonal range at an industry event at the Red Cow Moran Hotel.
The annual event affords us the opportunity to bring their customers through a delightful sampling session across all major seasonal categories, while introducing them to exciting new offerings, all back-dropped against our vibrant Christmas Brochure.
Exclusive to the BWG Foodservice Christmas Brochure is an industry-first calorie tracker allowing customers to look up the calories of foods included in the Brochure quickly and simply. This innovation is offered only by BWG Foodservice.
 Ricky O'Brien, Head of BWG Foodservice explained; "At BWG Foodservice we pride ourselves on our strong relationships with our customers and believe that the only way to improve and remain at the top of our game is to listen to our customers and to provide them with the solutions and service they require.
 "What we are experiencing is that consumers today are more health conscious and are becoming more educated about what foods they are consuming, in what quantities, and are very interested in tracking their calorie intake. We are taking that to the next level by highlighting the exact number of calories in the majority of the ranges featured in the Christmas Brochure."
Our Christmas Brochure is packed with value added for customers, including a full range of ambient, chilled, frozen, disposables and seasonal ranges to get any commercial kitchen through the festive period.
Central to our offering is the unwavering commitment to supporting local Irish suppliers, ensuring that the provenance of products across the Christmas range is readily accessible to the more discerning customers, including new vegan and gluten free options.
Irish supplied foods such as Nolan's smoked salmon, Mannings & Fusco Foods' latest seasonal trends in desserts and bakery and Seery's Bakery's exclusive Chef's Kitchen pudding log dessert are all part of our industry-topping offering.
The new look and feel Brochure is a contemporary mix of new foodie photography, calorie counting and market leading pricing. This year's showcase event introduced a number of new categories to the menu, such as Charcuterie, while also highlighting BWG Foods' exclusive wine range.
Other highlights from the event was an onsite barista showcasing the new hot beverages range, including seasonal recipes for latest trends, while celebrity Druid chef Rory Morahan was on site to cook up some of the exclusive offerings from our essential guide to Foodservice needs, The Chef's Book.
Another element of the event was the exclusive reveal of our new compostable Christmas cups and seasonal napkins to match.