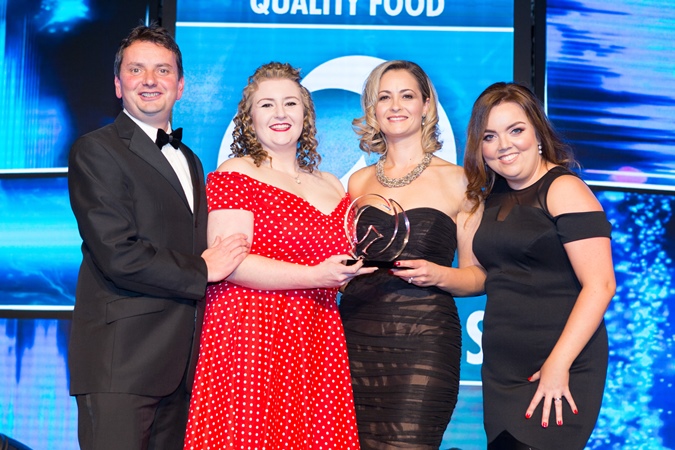 BWG Foodservice Fruity Grain Salad wins best in class!
We were recently presented with the Irish Quality Food and Drink Award 2018 in the Fresh Produce category for the BWG Foodservice Fruity Grain Salad, beating off stiff competition to secure the prestigious accolade.
Now in its 6th year, the Irish Quality Food and Drink Awards (IQFA) recognise and celebrate the best in retail, wholesale and foodservice food and drink products available on the island of Ireland. The Q Award is a recognisable and prestigious accolade recognising the best in quality food and drink.
Speaking after being presented with the IQFA Award, Ricky O'Brien, our Head of BWG Foodservice said, "We are absolutely thrilled with this recognition for BWG Foodservice. We are proud to work with the most reputable of suppliers who are very passionate about producing high quality produce, as evidenced by this very strong representation in the final shortlist of award nominees."
BWG Foodservice Coolhull Farm Individual Cinnamon Apple Custard Cheesecake was also recognised at the event with a highly commended acknowledgement.