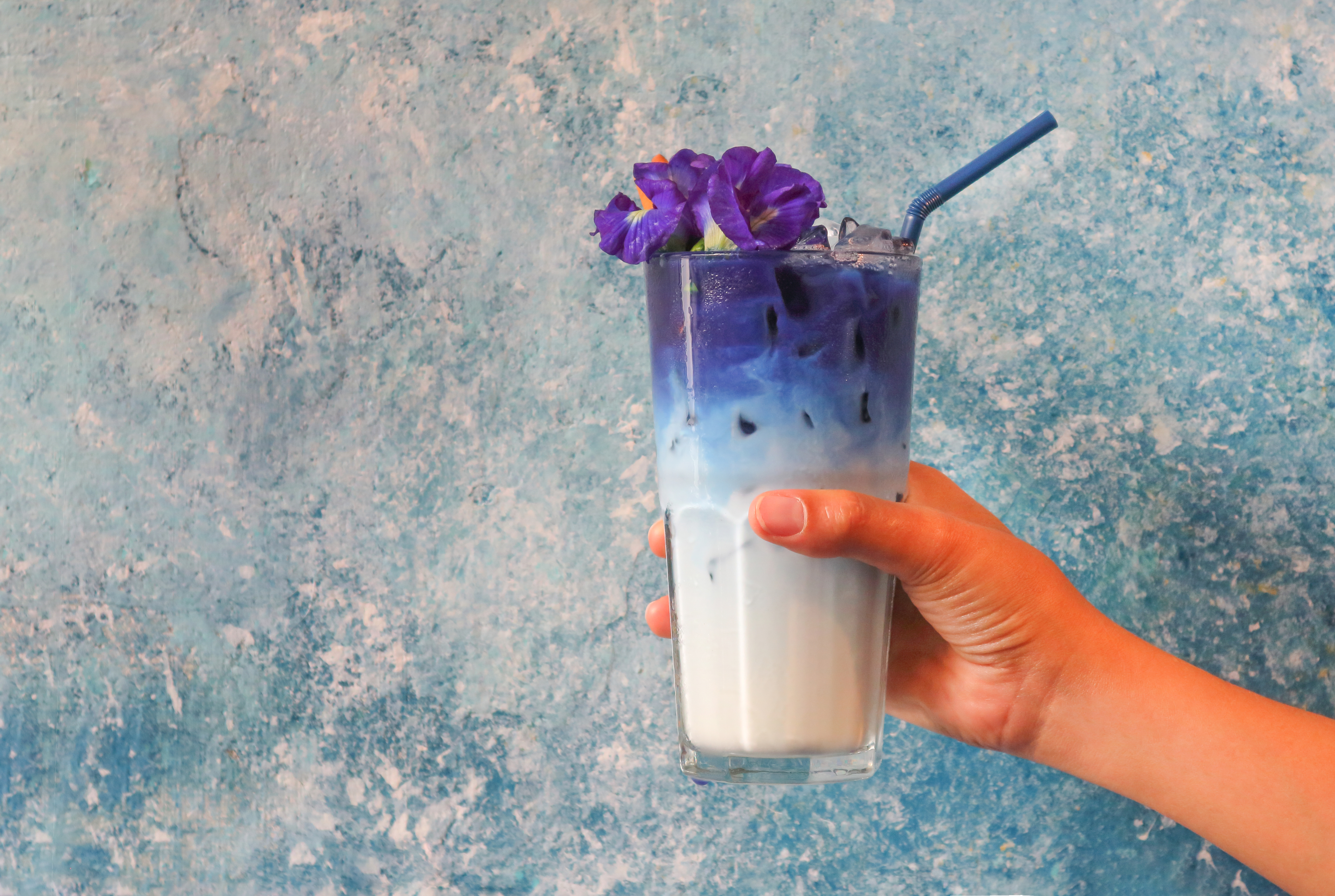 Blue Food and Bacon Patches! One Year on from CATEX 2019
CATEX 2019 saw thousands of visitors descend on the RDS, Simmonscourt, making it the biggest turnout for the exhibition to date. Amongst the crowds last year, was our BWG Foodservice stand, which certainly brought something a little different to the table!
Professor Charles Spence of Somerville College's Crossmodal Research Lab in Oxford joined us to talk about the science of eating and how, in his words; "the pleasures of the table reside in the mind, and not in the mouth".
Spence's work is totally science-based, and he specialises in sensory perception and the way in which the mind is connected to our senses of taste and smell. He's most widely known for his wonderfully unique Sound of the Sea dish which he and Heston Blumenthal created – a dish that solidified itself on Blumenthal's Fat Duck menu. Edible sand and foam surrounds a fish dish, and as well as the sounds of crashing waves and seagulls which play while you eat, real sand sits below the glass dish – all transporting to you the seaside for a truly unique dining experience.
Details like how dishes are presented, the utensils used to eat them, setting, lighting and the sound food makes when bitten into or chewed all contribute greatly to taste. Spence says to never underestimate the plate you serve your food on.
We teamed up with Spence to start a conversation with industry professionals in Ireland, focusing on the science of eating and the unusual things that make food taste better. Of course, on a practical level, adjustable mood lighting and microphones can't be installed in all restaurants but paying attention to the cutlery, plates and bowls can be done quite easily and will make a huge difference to a diner's experience. Over the course of the exhibition, Spence shared fascinating tips for industry professionals, and his experiments – like eating ginger biscuits while rubbing sandpaper vs silk were put to the test by those who visited and tested by everyone in attendance.
Since then, Spence has been continuing his intriguing worksharing insights into many new emerging trends for 2020 including the rise in blue foods which really caught trend-setters off guard this year. He states that the ability to turn even the dullest food into a gorgeously Instagrammable shot with a little natural colour has a massive effect on its rising popularity. The foods leading the surge range from South-East-Asian butterfly pea flower to purple yam and orach spinach.
Spence has recently developed a patch infused with bacon scent to help those trying to adopt a plant based diet curb bacon cravings. The idea is that imagining eating bacon when you scratch the patch to release a similar cooked bacon smell, should be enough to sate appetites.
If you're interested in learning more, we have 10 free copies of Spence's book; Gastrophysics. Published in 2017, it's an eye-opener for anyone in the food world! Simply pop us an email info@bwgfoodservice to request one!